Bigvava Odissey, Deputy Minister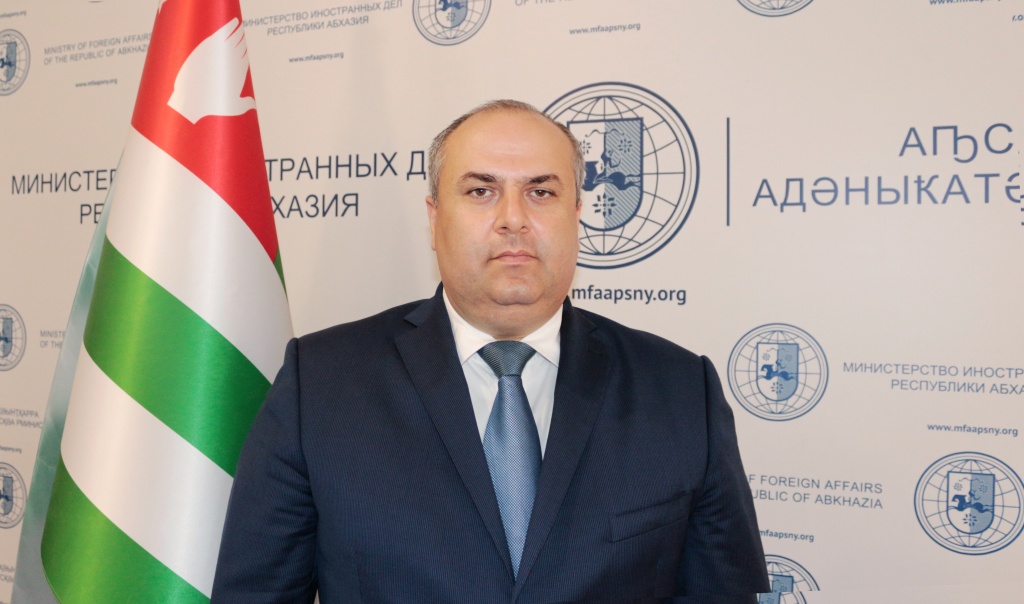 Bigvava Odissey
Deputy Minister
---
Contact information
Adress: 384900 Lakoba street 21, Sukhum
Tel: + 7 (840) 226-70-69
E-mail:secretariat@mfaapsny.org
---
Biography
Born on January 19, 1977 in Sukhum, the Abkhazian ASSR.
1982 – 1992 - studied at the Sukhum Secondary School №20 named after E.A. Eshba.
1992 - graduated from Gudauta Secondary School №2.
1998 - graduated from the Bashkir State University, where he majored in "Jurisprudence" (Forensic and Prosecutorial specialization).
1998 - completed internship at the Ufa city prosecutor's office.
Since September 1999 - an investigator at the Ochamchira District Prosecutor's Office.
January 2001- Ochamchira District Deputy Prosecutor.
November 2001 - Ochamchira District Prosecutor.
August 2002 - Gal District Deputy Prosecutor.
In November 2001, he was given the class rank of the 1st class Lawyer.
During the work at the Ochamchira and Gal districts prosecutors' offices, in addition to his job-related responsibilities, also worked with the UN, OSCE and the Red Cross missions.
Between 2003 – 2005 - served in the Armed Forces of the Republic of Abkhazia.
Between 2005 – 2014 - law practice in the Russian Federation.
In 2014- appointed as an Adviser to the Vice-President of the Republic of Abkhazia.
Deputy Minister of Foreign Affairs of the Republic of Abkhazia since June 2018.
Married, with three children.
---